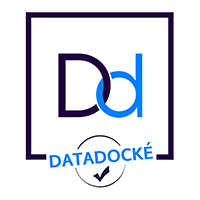 OUR MAIN TRAININGS
Today, the decline of public subsidies is a reality that many entities are facing. The decrease in these subsidies leads funders to seek a real leverage effect on subsidies and a concentration of financial resources on quality projects supported by strong entities in terms of financial capacity and administrative reliability.
Based on this observation, it appears inevitable:
• To master the rules of public and European subsidies in order to increase the chances of financing
• To improve the funding management in order to optimize and secure them
Our trainings are especially designed to give you the knowledge you need to master all these public and European rules.
YOUR NEEDS
You are a company, a competitiveness cluster, a research centre, an association, a community, an university, a project manager, having already managed subsidies or not, and aspiring to deposit and manage a project financed by public or Europeans funds.
No prerequisites are required to follow these trainings.
OUR OFFER
We give you the necessary tools to manage your project, formalize your ideas or projects in grant applications, and bring you effective management methods to monitor and secure the financing of your project.
Our training can be organized individually or collectively.
The training group is up to 8 participants.
TRAINING ACTION
We propose trainings composed of different modules taking place on one- or two-days alternating theory and methodology as well as concrete examples and questions - answers.
DID YOU KNOW?
Some European programs such as the regional funds, the ERDF-FSE and EAFRD Structural Funds are regionalised, so all the trainings are adapted to the region of intervention as well as to the financial rules of your country.
To go further, we can also build with you a personalized plan according to your expectations and your project.
Any idea? A project? Any questions?